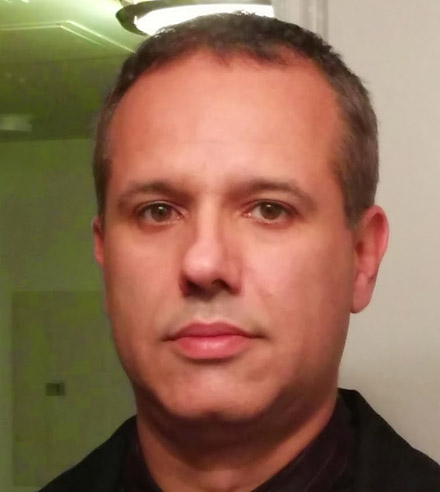 Paul is an Information Management Consultant with over 22 years of experience in the design and implementation of information systems. His main focus has been in designing and providing custom solutions that streamline existing processes, thus reducing costs and implementation timelines.
Throughout the course of his career, Paul has become knowledgeable in the productive use of state-of-the-art technologies. Experienced in project and network management of crucial commercial Windows Server 2012/2008/2003/2000/NT, Linux Servers, VMware vSphere solutions, Cisco Nexus infrastructure, Hitachi Unified Storage, EMC Isilon Big Data Scale-Out Storage, Border Protection Services, Intrusion Detection Services and Cryptographic solutions on both unclassified and classified networks and complemented by his strong team leadership abilities and effective verbal and written communications skills, he oversees his responsibilities with the utmost proficiency and professionalism.
Paul has an Aerospace Engineering Degree from Carleton University, Ottawa in 1992 and is fluently bilingual.
What
Clients

Say

I worked with Paul for two years. He is technically brilliant, by far the most knowledgeable person I have ever worked with when it comes to network technology in general. He is also very personable, easy to get along with and very professional. I'd recommend him to anybody looking for a very strong technical resource.

Paul is someone that can be given a complex problem and within a short period of time give you the results you wanted. A highly intelligent, competent consultant that resolves problems with ease. His skills range from programming, system implementation,networking and even thorough documentation. I highly recommend him.

In a nutshell once Paul takes ownership of an issue it gets done which makes working with him easy. He gets the job done.

I've known Paul since 2005, ... he is the perfect representation of what an IT professional must be. Paul is very resourceful, has a keen "can do" attitude, works very well under stress and pressure and he requires no supervision to complete his tasks. I've seen him constantly exceed expectations year after year. ... I highly recommend Paul, on ANY project. He always finds a way to come through for his clients.